Recipe inspired by the book "Pippi Longstocking" by Astrid Lingren
"Way out at the end of a tiny little town was an old overgrown garden, and in the garden was an old house, and in the house lived Pippi Longstocking. She was nine years old, and she lived there all alone. "
"She had no mother and no father, and that was of course very nice because there was no one to tell her to go to bed just when she was having the most fun, and no one who could make her take cod liver oil when she much preferred caramel candy."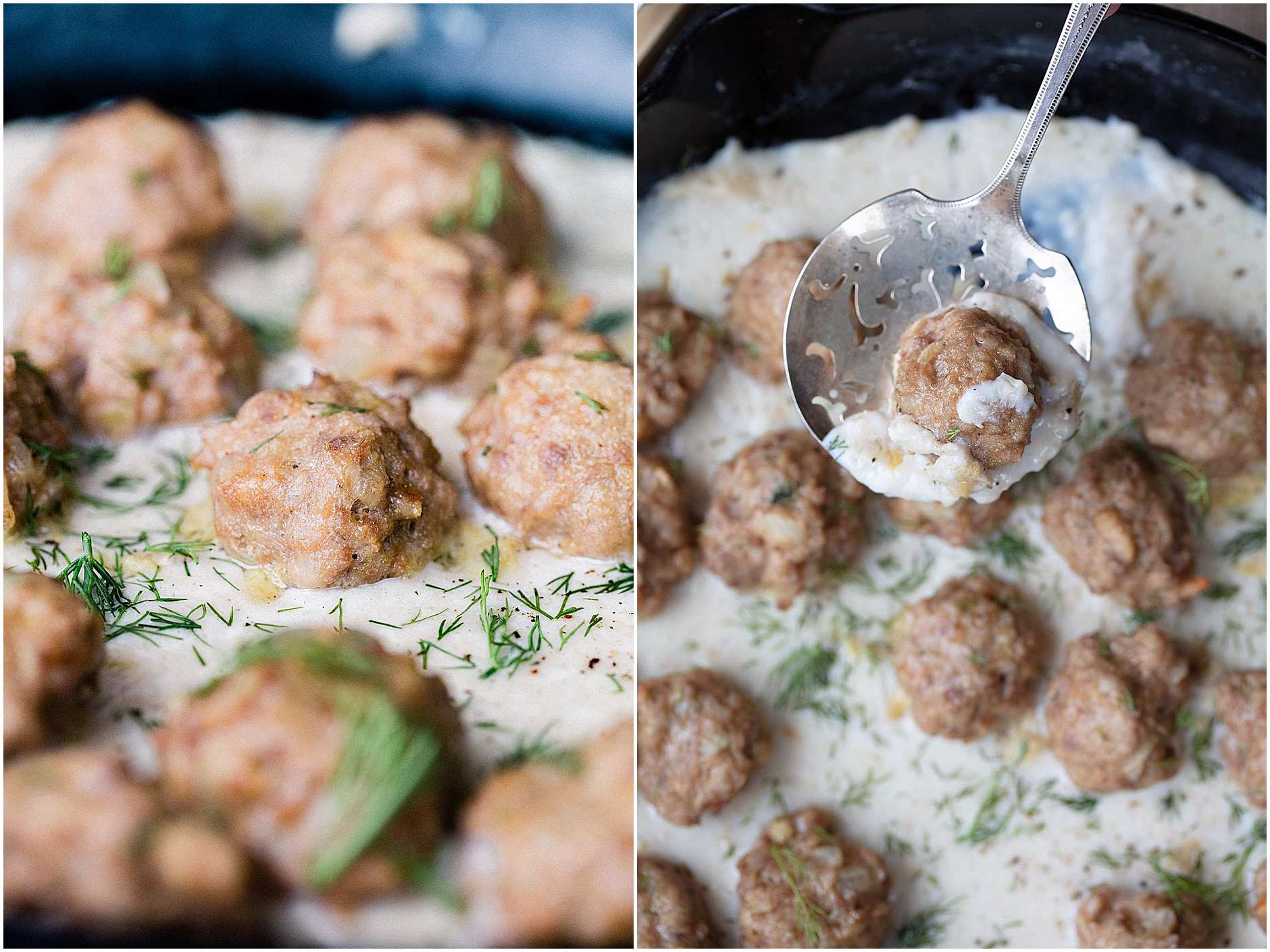 "Once upon a time Pippi had had a father of whom she was extremely fond. Naturally, she had had a mother too, but that was so long ago that Pippi didn't remember her at all. Her mother had died when Pippi was just a tiny baby and lay in a cradle and howled so that nobody could go anywhere near her. Pippi was sure that her mother was now up in Heaven, watching her little girl through a peephole in the sky, and Pippi often waved up at her and called, "Don't you worry about me. I'll always come out on top."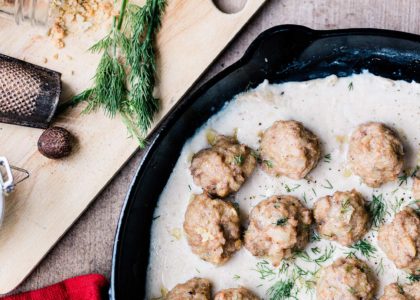 Swedish Meatballs (Kjottboller)
Ingredients
3/4

lb

beef

80/20 ground

1/2

lb

pork

ground

2

eggs

1/2

cup

whole milk

2

Tbsp

butter

1/2

cup

minced onion

1/2

cup

bread crumbs

2

tsp

kosher salt

1/4

tsp

fresh ground pepper

1

Tbsp

flour

3/4

cup

cream

1

tsp

fresh tarragon

chopped
Instructions
Use the whisk attachment on a standing mixer on medium to whip the beef and pork for 1-2 minutes on medium until slightly sticky.

In a large bowl, whisk the eggs and milk together until combined and the add the bread crumbs; allow to soak for 5-10 minutes.

In a separate large nonstick or cast iron skillet, melt the butter on medium low and sweat the onions until they are translucent.

Add the salt, pepper, bread crumb mixture, and softened onions to the ground beef bowl and mix to thoroughly combine.

Roll 1/8 cup (or 2 Tbsp) into balls and either bake on sheet pans at 350°F for 30 minutes OR saute in butter (not in the recipe above, you'll need about 2 additional Tbsp) about 10 at a time in the large skillet on medium high for about 8 minutes a batch until browned all over.

Take out the meatballs and collect all of the juices from cooking in the large skillet (if using the pans, just pour into the skillet). On medium heat, saute the flour in the juices for about 2 minutes then add the cream and saute for about 2 minutes to make the sauce.

Pour the sauce on top of the meatballs, garnish with the tarragon, and serve immediately.