Recipe inspired by "Pippi Longstocking" by Astrid Lingren
"Once upon a time in Spain there was a little bull and his name was Ferdinand. All the other little bulls he lived with would run and jump and butt their heads together, but not Ferdinand. He liked to sit just quietly and smell the flowers."
He had a favorite spot out in the pasture under a cork tree. It was his favorite tree and he would sit in its shade all day and smell the flowers. Sometimes his mother, who was a cow, would worry about him. She was afraid he would be lonesome all by himself. "Why don't you run and play with the other little bulls and skip and butt your head?" she would say.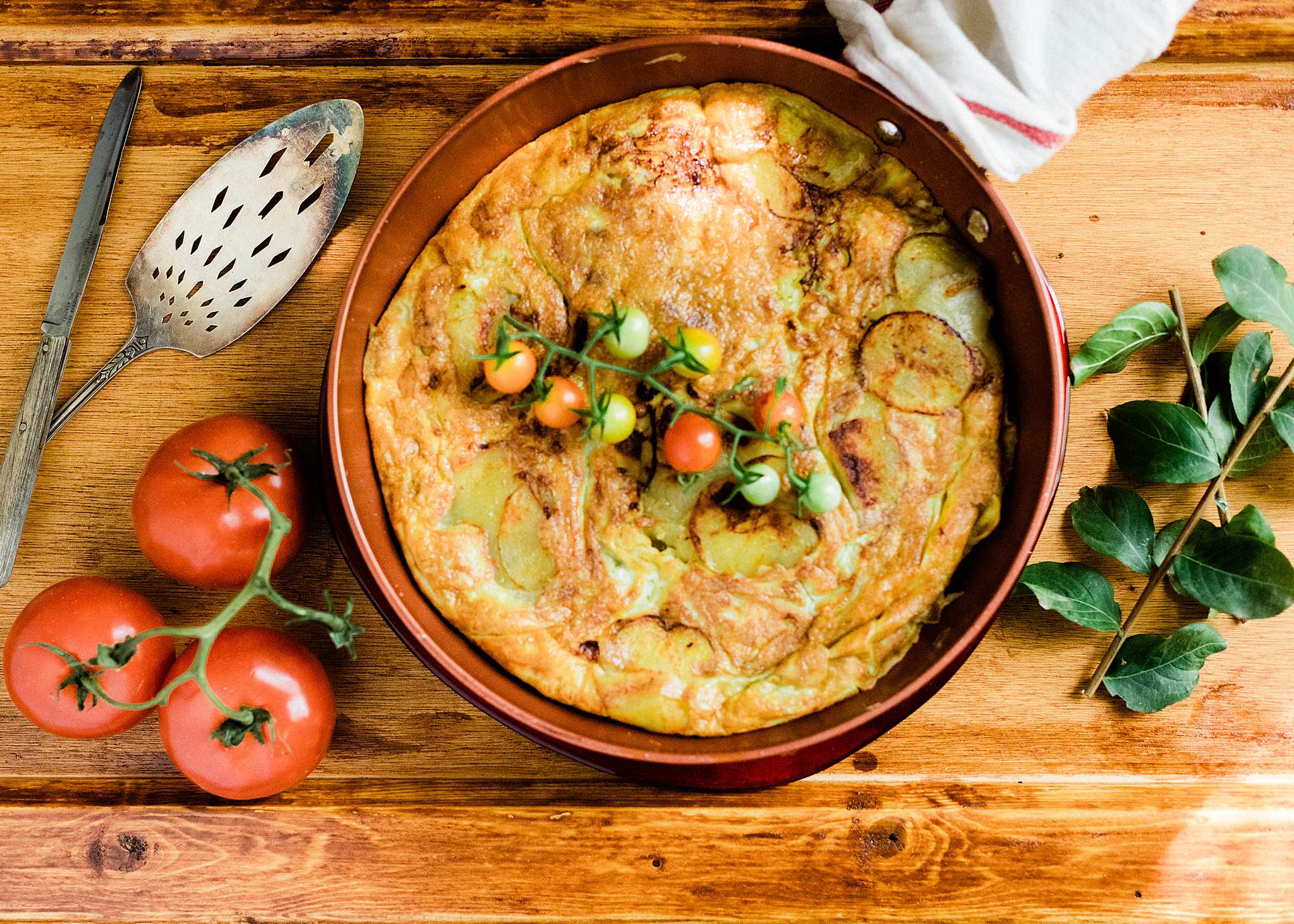 But Ferdinand would shake his head. "I like it better here where I can sit just quietly and smell the flowers." His mother saw that he was not lonesome, and because she was an understanding mother, even though she was a cow, she let him just sit there and be happy.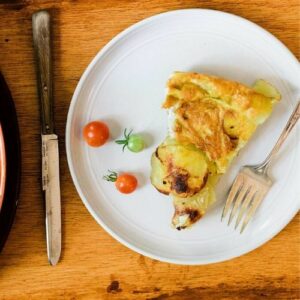 Spanish Tortilla
Ingredients
1

small/medium yellow onion

4

small/medium golden potatoes

¼

c

olive oil

1 ½

tsp

kosher salt

10

large eggs
Instructions
Cut the top ¼ inch off the onion (leave the root end intacand peel the skin back to the root end. Wash the potatoes, but don't bother peeling.

Using a mandolin set to medium (3mm), slice the onions and potatoes into 3mm thick rounds and toss with 1 tsp of the salt in a large bowl.

Heat the olive oil in a non-stick skillet on medium low for 1-2 minutes and immediately add the potato mix to the pan.

Allow to cook on medium low for 20-25 minutes until the potatoes and onions have given off most of their water and potatoes start to brown.

While the potatoes are cooking, mix in a medium bowl the eggs and remaining ½ tsp of salt until uniform in color.

Pour the egg mix on top of potatoes and cook for 5 minutes until the eggs set on the bottom (the top will still be uncooked). Finish under the broiler for 1-2 minutes until the top is just set.

This tortilla can be served hot, room temp or even chilled.