Recipe inspired by "The Story of Ferdinand the Bull"
As the years went by Ferdinand grew and grew until he was very big and strong. All the other bulls who had grown up with him in the same pasture would fight each other all day. They would butt each other and stick each other with their horns. What they wanted most of all was to be picked to fight at the bullfights in Madrid. But not Ferdinand–he still liked to sit just quietly under the cork tree and smell the flowers.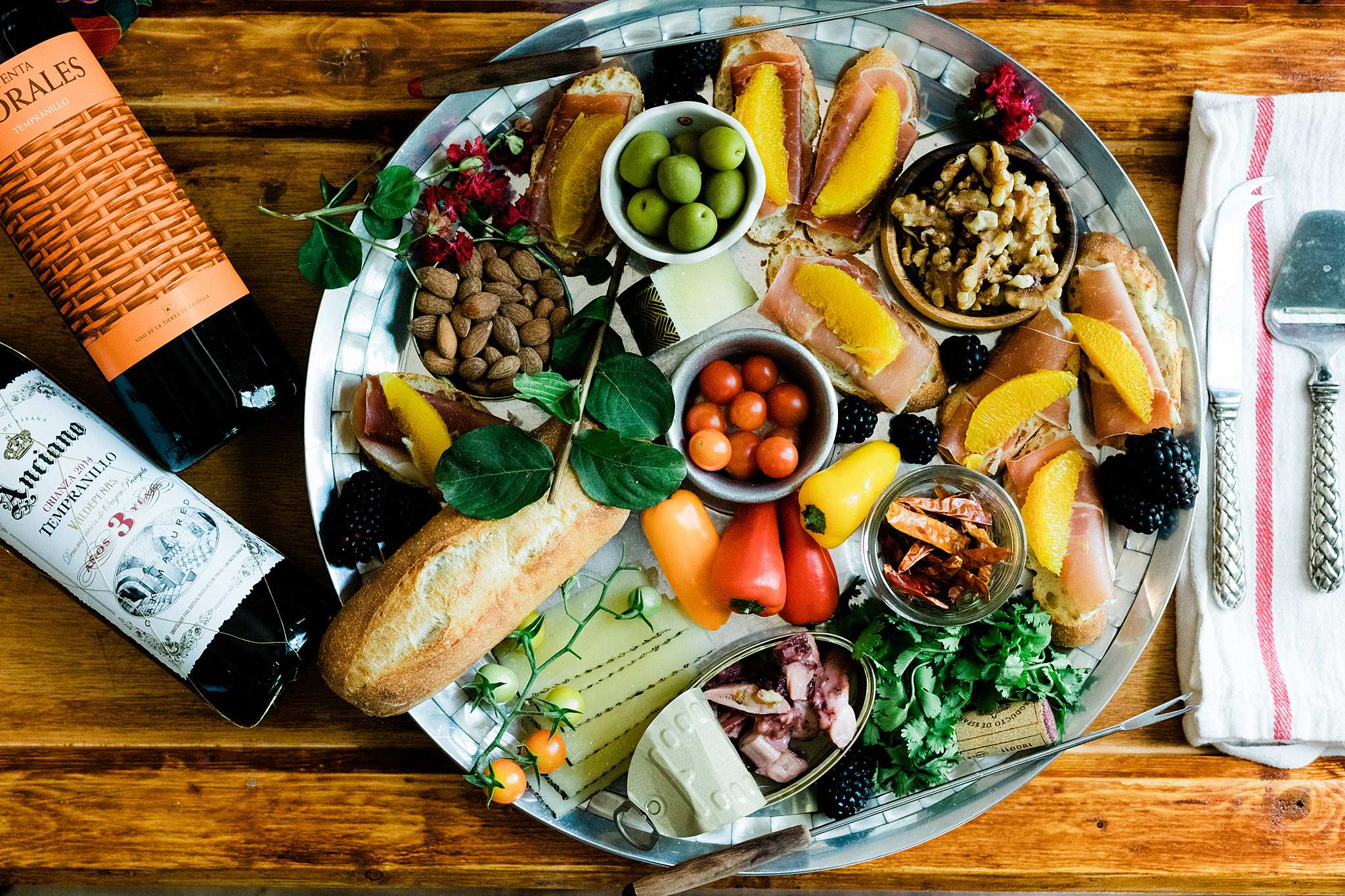 One day five men came in very funny hats to pick the biggest, fastest, roughest bull to fight in the bullfights in Madrid. All the other bulls ran around snorting and butting, leaping and jumping so the men would think that they were very very strong and fierce and pick them. Ferdinand knew that they wouldn't pick him and he didn't care. So he went out to his favorite cork tree to sit down. He didn't look where he was sitting and instead of sitting on the nice cool grass in the shade he sat on a bumble bee. Well, if you were a bumble bee and a bull sat on you what would you do? You would sting him. And that is just what this bee did to Ferdinand. Wow! Did it hurt!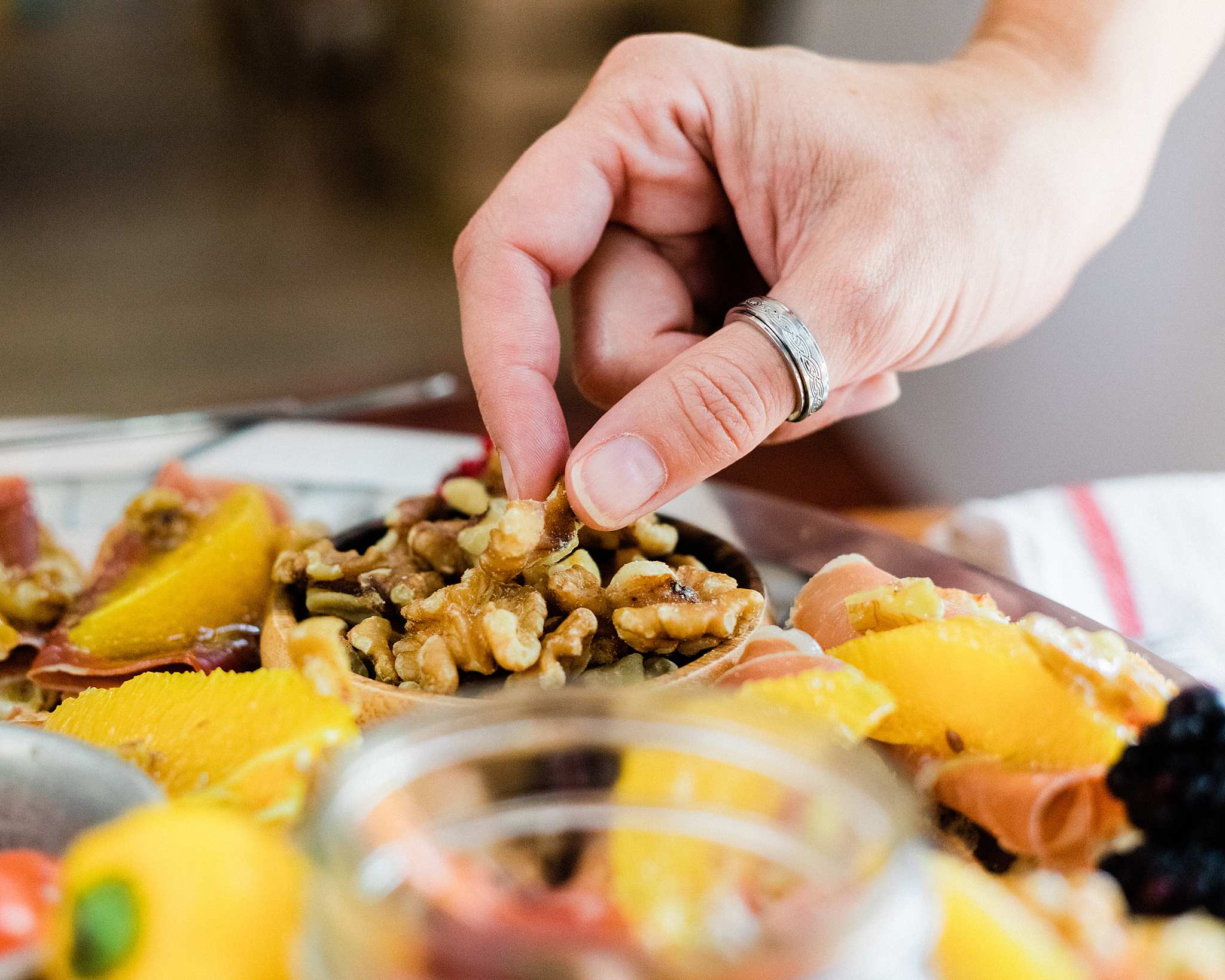 Ferdinand jumped up with a snort. He ran around puffing and snorting, butting and pawing the ground as if he were crazy. The five men saw him and they all shouted with joy. Here was the largest and fiercest bull of all. Just the one for the bull fights in Madrid!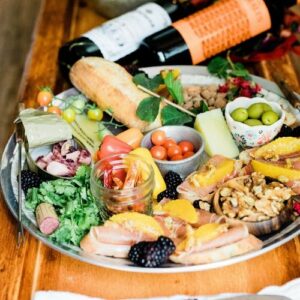 Jamon & Citrus Tapas
Ingredients
2

large oranges

2

T

olive oil

2

T

sherry vinegar

¼

t

kosher salt

½

c

chopped walnuts

1

baguette

sliced on the bias*

1

3 oz pkg

sliced Serrano ham

divided into 20-ish pieces
Instructions
Using the tutorial in the link below, cut 10 supremes from each orange**. You may be able to get a couple of extra from each orange, but usually a couple get messed up so save those for back up.

In a small bowl, whisk the olive oil, sherry vinegar, salt, and walnuts together for about a minute to combine thoroughly and allow to rest for at least a couple of minutes.

Line up your baguette slices on a large tray or baking sheet in one layer. Layer one piece of ham per slice and them one orange slice on top of that.

Whisk the vinaigrette again vigorously to bring it back together and spoon about 1 tsp on each tapa making sure to get a bit of walnut on each.
Recipe Notes
How to cut a baguette on the bias (method #2): https://food52.com/blog/14938-3-ways-to-cut-a-baguette-for-crostini-toast-snacks
How to cut citrus supremes: https://www.seriouseats.com/2014/04/knife-skills-how-to-cut-citrus-fruit-into-wedges-slices-and-supremes.html