Lorraine Hansberry Act 3 – Sweet Potato Pancakes
"I want to fly! I want to touch the sun!"
"Finish your eggs first."

― Lorraine Hansberry, A Raisin in the Sun
There is something about breakfast that kept tugging at Lorraine's mind. Perhaps it was the way it could be so humble or so indolent. Reminding her of people in a way, some so modest and hardworking, some looking for get-rich-quick schemes and arrogance. The complexities of the people she admired and she disliked, of humanity in general. How could the writing of her day be so one dimensional on her beloved family, her race? She could do better. One must reach for the sun.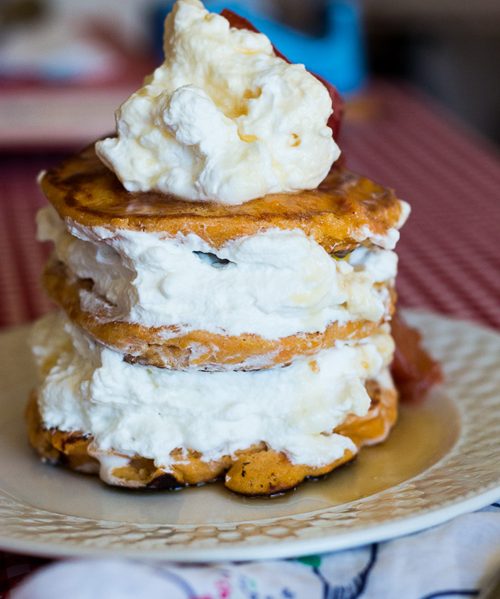 She considered the eggs: simple, unassuming and nutritious. She could write someone like that. That's it! She would craft this character to be like a warm hug. A grandmother who could be helpful and rational; no aspirations other than to give her family security and happiness. A character that would be able to to give sage advice and feed their bodies and souls.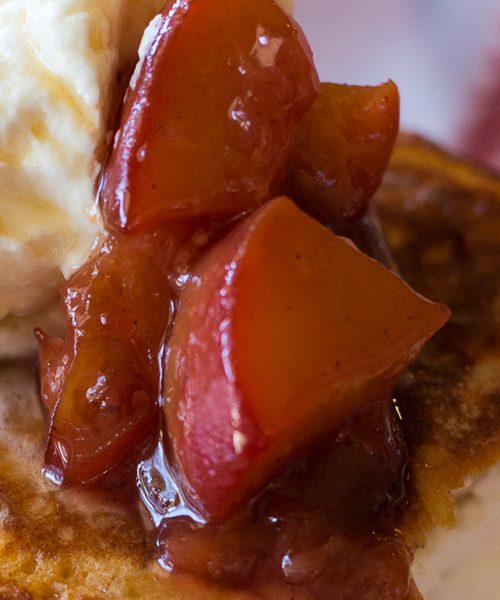 Then again, she needed a character to be like her sweet potato pancakes that just arrived at the table. Slightly exotic to the average, more colorful, and a lot more soul to challenge the status quo. The character must be unsure of where she fits in life: young, impulsive, and slightly sweet. Maybe with a little African flair and a lot of style.
Lorraine kept working on the characters and savoring every bite of the tangerine-tinted pancakes. They were hearty, sweet, and oh so flavorful. She really was indulging this morning but, she reasoned, it's hard writing on an empty stomach.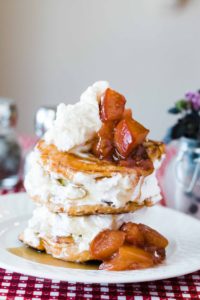 Ingredients
1 c all-purpose flour
1 c whole wheat flour
3 t baking powder
½ t salt
1 t cinnamon
1 c mashed, cooked sweet potato (steamed or roasted w/coconut oil works well)
2 eggs
⅓ c brown sugar
1 t orange zest
1 c milk
1 T butter or coconut oil
1 c heavy whipping cream (whipped with agave), maple syrup, or stone fruit compote (optional)
Instructions
Heat your biggest, flattest skillet over medium heat for about 5 minutes.
Mix the first 5 ingredients (the dry) in a large bowl.
Mix until smooth and slightly lightened in color the second five ingredients (the wet) in a medium bowl.
Slowly pour the wet ingredients into the dry ones and stir 10 times (don't over mix, there will be lumps and that's good)
Grease your skillet with a thin layer of butter or coconut oil
Ladle pancake batter into about 3 inches around pancakes cook until the bubbles on the top have popped and look dry then flip (about 2-3 minutes per side)
Pile them up and top with whipped cream, maple syrup, compote or just more butter