Recipe inspired by the book "Frankenstein" by Mary Shelley
"'Hateful day when I received life!' I exclaimed in agony. Accursed creator! Why did you form a monster so hideous that even you turned from me in disgust? God, in pity, made man beautiful and alluring, after his own image; but my form is a filthy type of yours, more horrid even from the very resemblance. Satan had his companions, fellow devils, to admire and encourage him, but I am solitary and abhorred.'"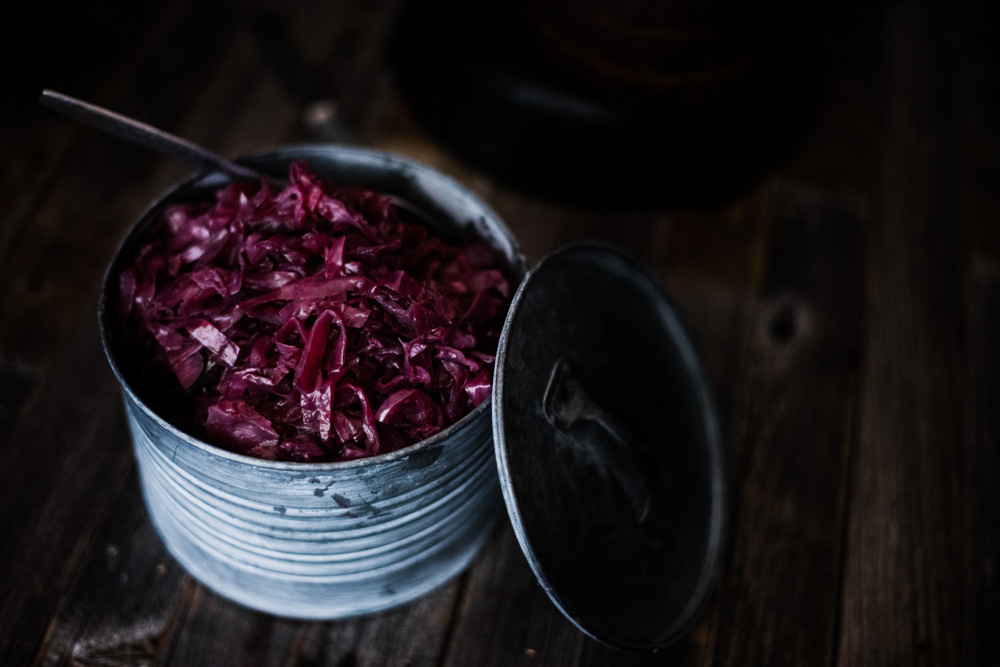 "'These were the reflections of my hours of despondency and solitude; but when I contemplated the virtues of the cottagers, their amiable and benevolent dispositions, I persuaded myself that when they should become acquainted with my admiration of their virtues they would compassionate me and overlook my personal deformity. "
"Could they turn from their door one, however monstrous, who solicited their compassion and friendship? I resolved, at least, not to despair, but in every way to fit myself for an interview with them which would decide my fate. I postponed this attempt for some months longer, for the importance attached to its success inspired me with a dread lest I should fail.
Besides, I found that my understanding improved so much with every day's experience that I was unwilling to commence this undertaking until a few more months should have added to my sagacity."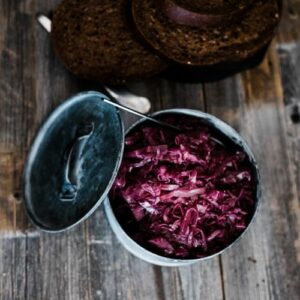 Red Cabbage
Cook Time
1
hour
30
minutes
Total Time
1
hour
40
minutes
Ingredients
2

tbsp

bacon fat or olive oil

2

medium yellow onions

cut into 1/4 inch pieces

2

medium apples

cut into 1/4 inch pieces

2

tbsp

sugar

3

tsp

kosher salt

1/4

tsp

ground cloves

or 3 whole cloves

2 1/2

lbs

red cabbage, shredded

about one medium head

2/3

cup

red wine vinegar

2/3

cup

dry red wine
Instructions
In large dutch oven or casserole with a lid, melt the bacon fat on medium low heat.

Add onions, apples, sugar, salt, and cloves and sauté for 2-3 minutes stirring occasionally.

Turn to medium high and add the cabbage, red wine, and vinegar. Bring to a boil, then reduce heat to medium low-low (so it is just simmering) and cover.

Cook for 1 1/2 hours, stirring occasionally. If it seems to get dry, add more wine or water. Cook until tender and everything should be completely purple.