I have had a rough time with this post. Don't get me wrong, the recipe is easy and delicious as usual. But the sitting down and writing part, that is hard. 
I love the quote by Hemingway, "There is nothing to writing. All you do is sit down at a typewriter and bleed."  I love my day job, and my family and my friends and I would like to devote more time to all of them. Have you ever had so much to do and so you decided to take a nap? That's what I've been doing (well, really, I've been drinking too much wine and burying myself in books). Writing takes it out of me in a way that I can't explain. It's dull and exhilarating. Cathartic and painful. Draining and energizing.
I'm so glad that I can do it and that this blog gives me the platform to talk about all of the crazy things in my brain (small example: I have had the Wizard of OZ song stuck in my head. No, not that one. Ding Dong The Witch is Dead. For 3 weeks. TOO LONG.) I wanted to let you guys know that writing is hard. And it makes me want to punch a lamppost. And so I have avoided writing this post. BUT NO MORE. This pie and my mental well being are too important for the little lazy, procrastinating imp that is a LARGE part of me to take over. I will write, and I will bake, and I will be awesome!!!
Well, now that I've psyched myself up, how are you? Are you ready for a pie that will knock your socks off?!? Hold on to your hats boys and girls, this one's a doozy. So this is a kind of a fudgy brownie, and pecan pie mash-up then baked in a pie shell. It's lovely, decadent, and is another seemingly tricky recipe, but in actuality super easy to throw together.
I love the Southern vibe it puts out there too. This recipe is a slight tweak on the Mississippi Put pie with some Texas flair: Texas Hill Country Mud Pie. Now where the hell is my mint julep?
P.S. I have read 5 books in the last week. That's how life avoidant I've been. But the books have been excellent. All of the Millennium Series by Stieg Larsson, Watership Down by Richard Adams, and the graphic novel The Sandman, Volume 8: World's End by Neil Gaiman. All amazing and some of my favorite re-reads. However, on looking at this list, I see why I might have gone to a weird place. Maybe I need to read something a bit more chipper next. Any suggestions.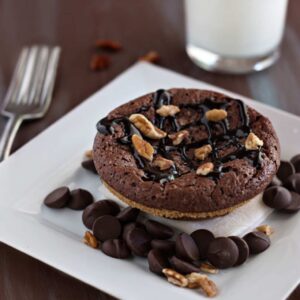 Hill Country Mud Pie