Recipe inspired by the book "Le Petit Prince" by Antoine de Saint-Exupéry
"Indeed, as I learned, there were on the planet where the little prince lived– as on all planets– good plants and bad plants. In consequence, there were good seeds from good plants, and bad seeds from bad plants."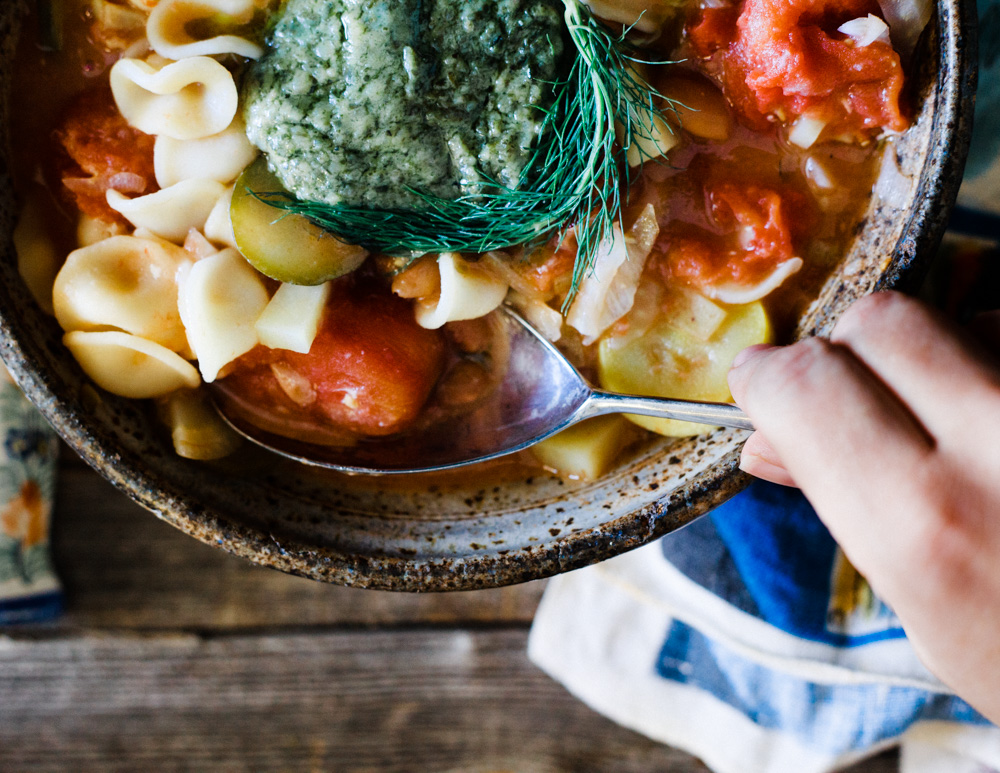 "But seeds are invisible. They sleep deep in the heart of the earth's darkness, until someone among them is seized with the desire to awaken. Then this little seed will stretch itself and begin– timidly at first– to push a charming little sprig inoffensively upward toward the sun. "
"If it is only a sprout of radish or the sprig of a rose-bush, one would let it grow wherever it might wish. But when it is a bad plant, one must destroy it as soon as possible, the very first instant that one recognizes it. "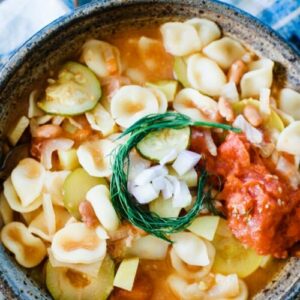 Soupe au Pistou
Ingredients
2

tbsp

olive oil

2

shallots

coarsely chopped

2

garlic cloves

smash

1

lb

zucchini and summer squash

medium dice

1

small

fennel bulb

coarsely chopped

1

can

cannelloni beans

drained

3

cups

water

28

oz

can of whole tomatoes

1

cup

small pasta

we used orecchiette

1

cup

pesto

(homemade or from the refrigerated tub at the store)
Instructions
In a large dutch oven or pot, heat the olive oil on medium for a minute until hot. Add the shallots, garlic, zucchini, summer squash, and fennel bulb and saute for 3-5 minutes.

Add the beans, water, and tomatoes to the pot and bring to a simmer. Add the pasta and cook for 10 minutes until it's cooked.

Serve the soup with a spoonful of pesto on top of each bowl.
Recipe Notes
Here's a great homemade pesto recipe.