Recipe inspired by the play "A Raisin in the Sun" by Lorraine Hansberry
"There is always something left to love. And if you ain't learned that, you ain't learned nothing. (Looking at her) Have you cried for that boy today? I don't mean for yourself and for the family 'cause we lost the money. I mean for him: what he been through and what it done to him. Child, when do you think is the time to love somebody the most? When they done good and made things easy for everybody? Well then, you ain't through learning – because that ain't the time at all. It's when he's at his lowest and can't believe in hisself 'cause the world done whipped him so! When you starts measuring somebody, measure him right, child, measure him right. Make sure you done taken into account what hills and valleys he come through before he got to wherever he is."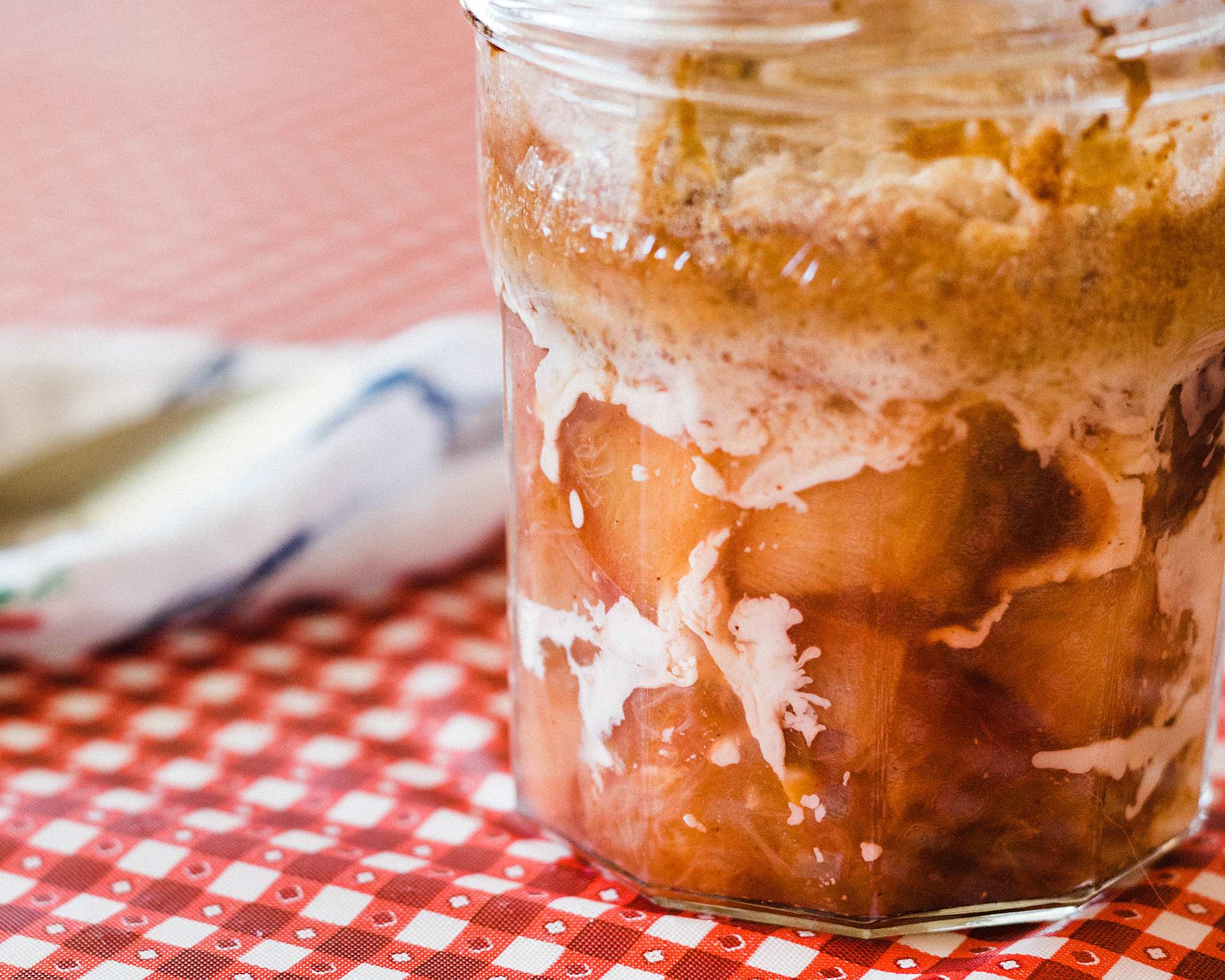 Honestly, Lorraine felt something cathartic about just sitting there inside that small, dingy Southside diner, with the world's best plum cobbler, writing and writing until her hand cramped and out of words. She could feel the hurt and anger and alienation that her father had felt by being seeing and experiencing the struggle, but somehow speaking out with words on the page fought the demons to a place where they could be useful. Above all, she must use the humanity within her to love even when there seemed to be nothing left to love.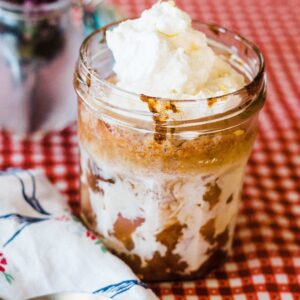 Spiced Plum Cobbler
Ingredients
10

plums

cut into ½ inch cubes

½

cup

dark brown sugar

packed

⅓

cup

agave syrup

1

tsp

orange or lemon zest

1

tsp

cinnamon

¼

tsp

cloves

ground

¼

tsp

cardamom

1

8 oz can

sweetened condensed milk

½

cup

sugar

1

stick

butter

softened
Instructions
In a medium saucepan, mix plums, brown sugar, agave, zest and spices, and heat slowly on low/ medium-low for 30 minutes (you should see bubbles, but barely), stirring occasionally.

Mix the homemade Bisquick, sugar, and butter together in a bowl until it is thoroughly mixed.

In 6 heat-proof containers (ramekins, coffee cups, or I used empty jam jars), layer a sixth of the plums mixture, then sweetened condensed milk, and then cobbler topping in each container and bake for 30 minutes.

Allow to cool for 15 minutes then enjoy!
Recipe Notes