Recipe inspired by the book "Anna Karenina" by Leo Tolstoy
"I'm like a starving man who has been given food. Maybe he's cold, and his clothes are torn, and he's ashamed, but he's not unhappy."]
Anna felt drawn to the enigmatic soldier like a moth to a flame. Once the candles started to burn low and everyone had eaten and drank all they could of their generous host it came time for the real reason the socialites were there the ball. Each lady in her plumage and lord in his finery paraded into the ballroom like peacocks in spring. Anna watched the young man for a moment, then shook her head as if clearing a fly from her vicinity. She thought to dispel him from her mind and so continue the evening as planned. With a swift step of the feet, she joined the swirling dance before her.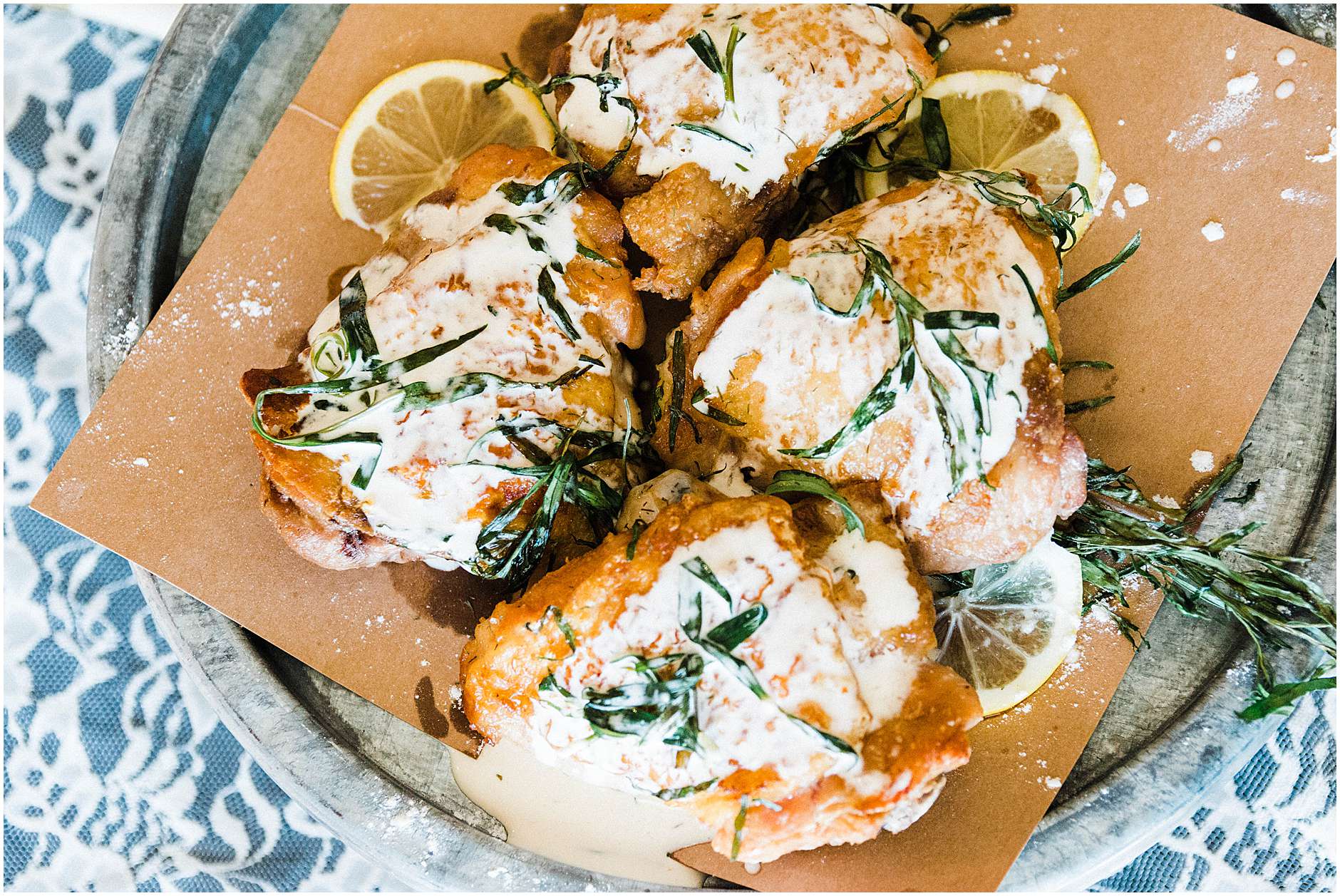 The brightly costumed aristocrats waltzed along the parqueted floor in perfect time, then in a waking dream, the striking young man from the banquet was there swirling along with Anna. The waltz carried them effortlessly around the gallery as if they were a snowflake on the frosty Russian winds. Dipping and gliding, the music landed them in separate corners of the ballroom, but the next song magnetically brought them back together once again. The expression on the young man's face must have mirrored her own, Anna felt the brilliance reflecting off his face as the sun reflects off of the moon. They danced for but a few moments, but it was enough to light a spark in both of them.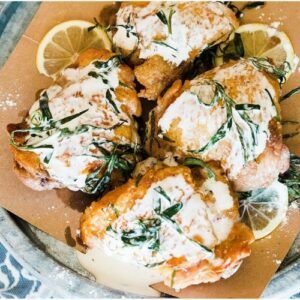 Poularde à l'Estragon
Total Time
1
hour
5
minutes
Ingredients
1

tbsp

olive oil

2

tsp

kosher salt

4

chicken thighs

8

sprigs tarragon

1 ½

cups

white wine

pinot grigio or sauvignon blanc

1

cup

heavy cream
Instructions
Preheat the oven to 350℉.

Rub chicken thighs with olive oil and salt.


Heat medium skillet (cast iron or aluminum, no non-stick or plastic handles) over medium heat for 2 minutes then add the chicken, skin side down.


Cook for 7 minutes per side or until golden brown.

Remove chicken from pan and pour out all but about 1 T of the chicken fat, then return pan to heat and add in the wine.


Cook for 2-3 minutes, scraping the bottom of the pan.


Add the chicken, skin side up, and half the tarragon to the pan and transfer to the oven, uncovered.

Cook for 30 minutes then pull the pan from the oven and remove the chicken. Stir in the heavy cream and the rest of the tarragon and simmer for 2-3 minutes.


Pour the sauce over the plated chicken and serve.