Recipe inspired by the book "The Great Gatsby" by F. Scott Fitzgerald
"A pair of stage 'twins'—who turned out to be the girls in yellow—did a baby act in costume and champagne was served in glasses bigger than finger bowls. The moon had risen higher, and floating in the Sound was a triangle of silver scales, trembling a little to the stiff, tinny drip of the banjoes on the lawn."
"I was still with Jordan Baker. We were sitting at a table with a man of about my age and a rowdy little girl who gave way upon the slightest provocation to uncontrollable laughter. I was enjoying myself now."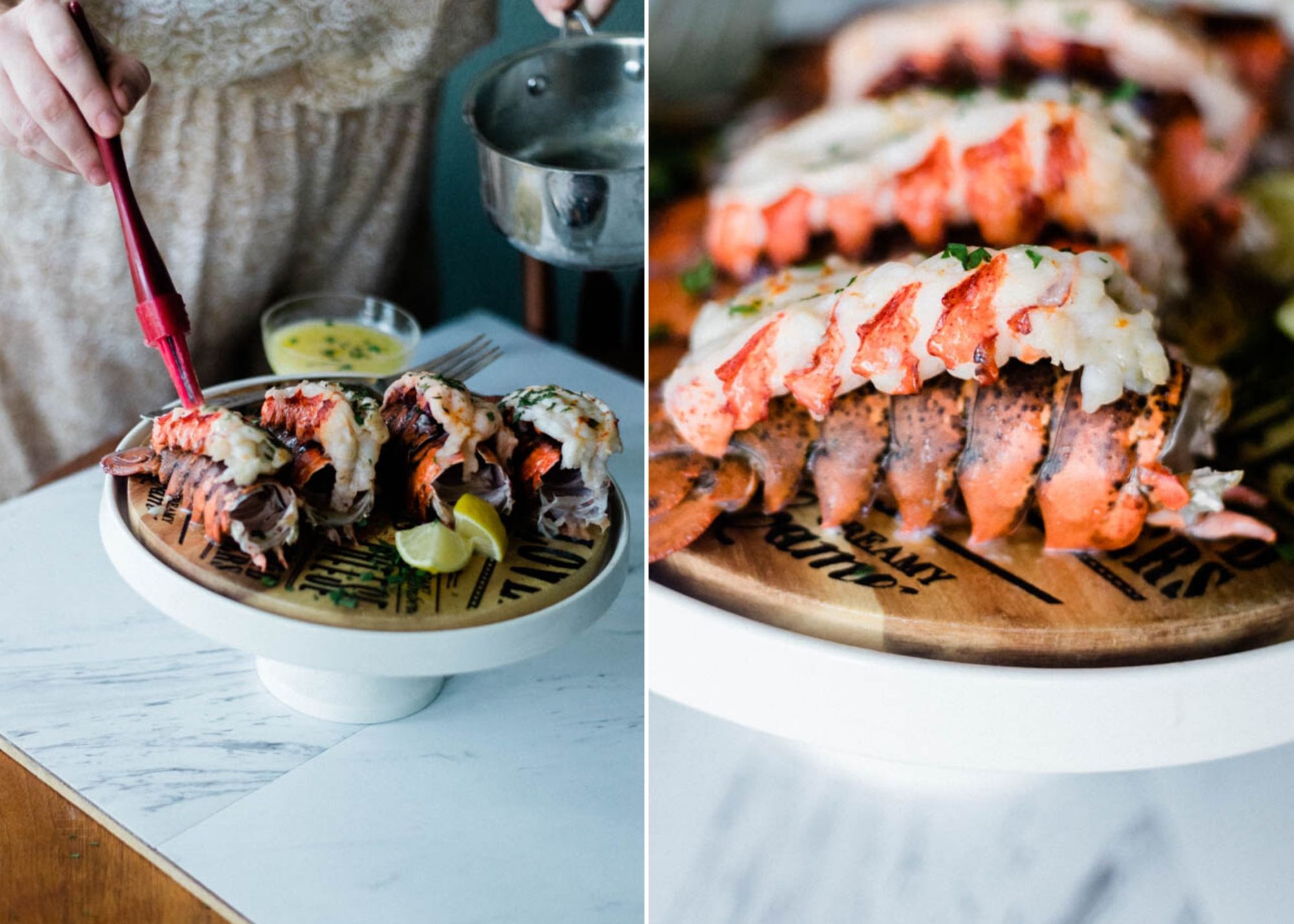 "I had taken two finger bowls of champagne and the scene had changed before my eyes into something significant, elemental and profound.
At a lull in the entertainment the man looked at me and smiled.
'Your face is familiar,' he said, politely. 'Weren't you in the Third Division during the war?'"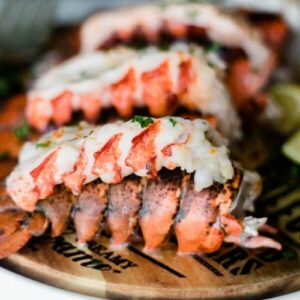 Lemon Garlic Lobster Tails
Ingredients
4

lobster tails

1/2

cup

unsalted butter

1/4

cup

white wine

2

large cloves garlic crushed

1

tsp

granulated garlic

1-2

tablespoons

fresh lemon juice

1 1/2

teaspoon

kosher salt

Lemon slices to serve

2

tablespoons

fresh chopped parsley
Instructions
Combine butter, wine, garlic, lemon juice and salt in a microwave safe bowl and microwave until warm, 45-60 seconds.

Using a kitchen shears, cut through the lobster shell in a line all the way to, but not through, the flipper bit at the end.

Pull the meat from underneath the shell and lay on top of the shell (this is easier to watch, there are several good tutorials on YouTube, search 'lobster tails').

Heat a broiler to high; brush lobster tails very generously with butter mix; cook until just slightly less than completely opaque, 5-8 minutes depending on the lobster size, until lobster meat is tender.

Sprinkle with parsley and serve immediately with the lemon wedges and the leftover warm butter mixture as dipping sauce.