Oatmeal with Chocolate Chips
Oatmeal is boring. I know it, you know it. We all know it. So I have conquered oatmeal and made it UN-boring! I present to you the easiest breakfast on the planet: Oatmeal with Chocolate Chips .
Breakfast is not something that I can put much mental energy into before work (especially when I have to be there at 6:45). At 6 am, I may be awake, but I'm not extremely functional. At all. But I'm still hungry and I'd like to eat something that doesn't taste like wallpaper glue and is healthy for my body. Those are my requirements for breakfast: yummy, healthy, and so easy a brain-dead, half asleep zombie could make it. Huzzah! I have found the solution! Oatmeal with Chocolate Chips!!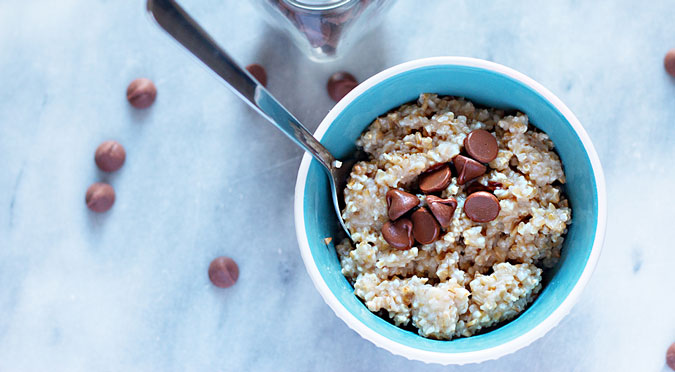 I love chocolate and had some chips lying around after making Salted Dark Chocolate Chip Cookies (recipe soon, patience) and I thought in my still asleep brain, "Hey, let's put these on this thingy with the stuff. That will be yum." That really is what goes on in my brain. So I put some thingies (chocolate chips) in the stuff (oatmeal) and with that one tiny alteration, breakfast became divine. You are more than welcome to switch out milk for water or milk chocolate chips for dark. Have fun with it and happy breakfasting!