Recipe inspired by "Life of Pi" by Yann Martel
"When you've suffered a great deal in life, each additional pain is both unbearable and trifling. My life is like a memento mori painting from European art: there is always a grinning skull at my side to remind me of the folly of human ambition."
"I mock this skull. I look at it and I say, "You've got the wrong fellow. You may not believe in life, but I don't believe in death. Move on!" The skull snickers and moves ever closer, but that doesn't surprise me."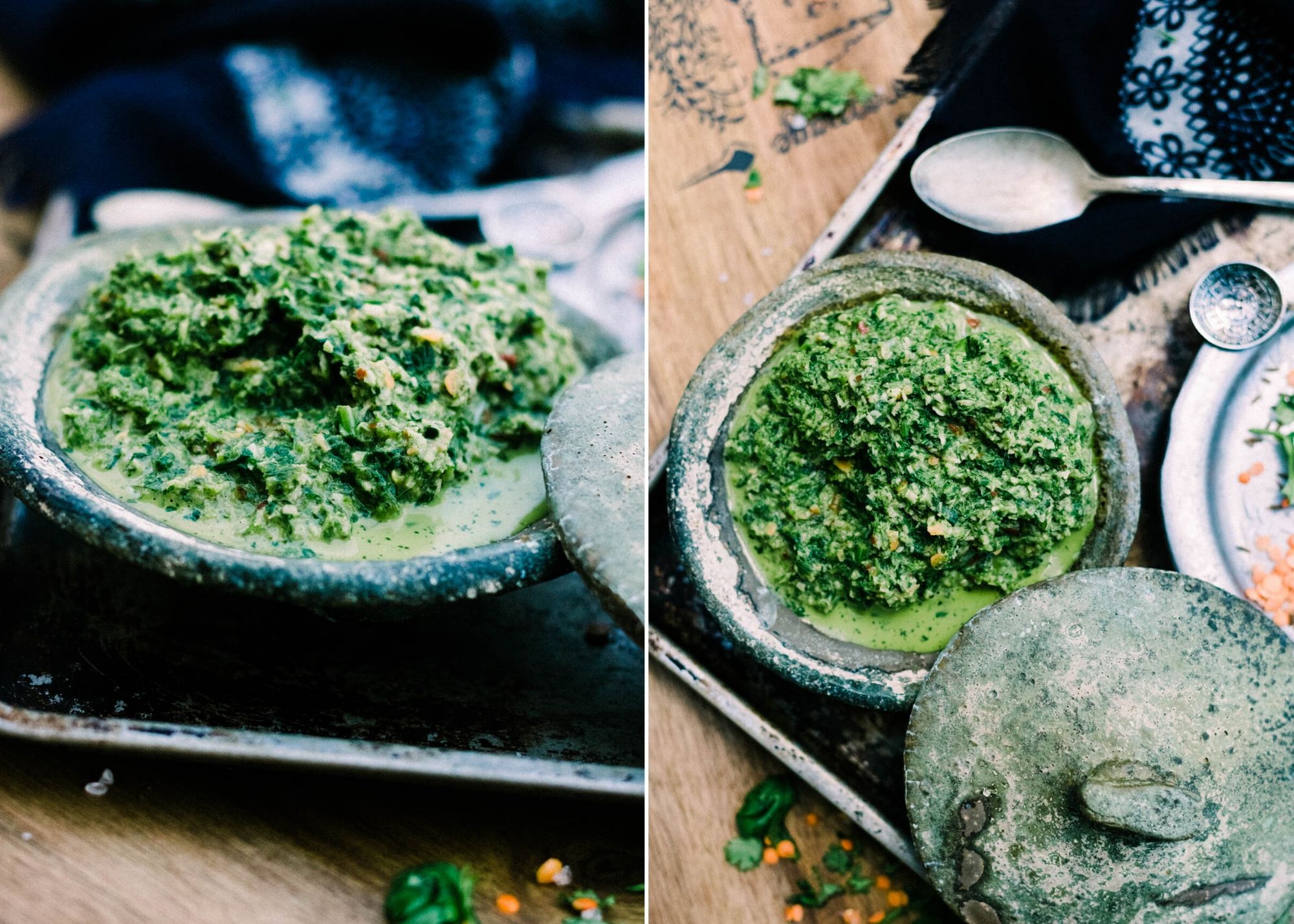 "The reason death sticks so closely to life isn't biological necessity-it's envy. Life is so beautiful that death has fallen in love with it, a jealous, possessive love that grabs at what it can. But life leaps over oblivion lightly, losing only a thing or two of no importance, and gloom is but the passing shadow of a cloud."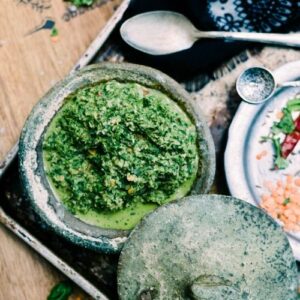 Coriander Chutney
Ingredients
1

T

vegetable oil or ghee

3

red chilis

1

tsp

red lentils

1/4

cup

dried coconut coconut

2

bunches cilantro

1

bunch green onions

1/4

tsp

tamarind paste

soaked or 1 T tamarind juice

1/4

tsp

kosher salt

1/2

cup

water
Instructions
In a large skillet, heat the vegetable oil or ghee on medium for about a minute and add the chilis and lentils and saute for 4-5 minutes.

Then add the coconut and saute for another 4-5 minutes, until the coconut starts to toast to a light brown.

Wash cilantro bunches and green onions and trim off the ends of the stems, then rough chop all of the bunches into about 1 inch pieces.

Add the onions, cilantro, tamarind, and salt to the pan and saute for 2-3 minutes.

Move every thing into a blender and add the water to blend for about 1 minute until it forms a green paste.