Recipe inspired by the book "James and the Giant Peach" by Roald Dahl
"Now comes," the Centipede declared, "the burden of my speech:
These foods are rare beyond compare –  some are right out of reach;
But there's no doubt I'd go without
A million plates of each
For one small mite,
One tiny bite
Of this FANTASTIC PEACH!"
After they munched and munched and munched on the delectable peach until each of their bellies were full to bursting, James and his new friends thought they might go explore their great orange orb. All of them (all except the Glow-worm, who had promptly fallen asleep after the peach feast) trouped up the silken ladder Miss Spider had made and took a peek around outside. Each began poking and feeling and smelling (this was mostly poor Earthworm because of course he couldn't see but could smell very well) the sweet peach. The Centipede and the Old-Green-Grasshopper had just settled into a by now well-worn fight about whether the explorers should eat from the inside-out or the top-down when James started to move his attention from the peach to the water around them. In between shouts from the insects, James noticed little brown whiskers like a cat poking out of the water, bobbing along with the waves. Then a silvery snout was spotted. "Hmm…" thought James, "I wonder what…"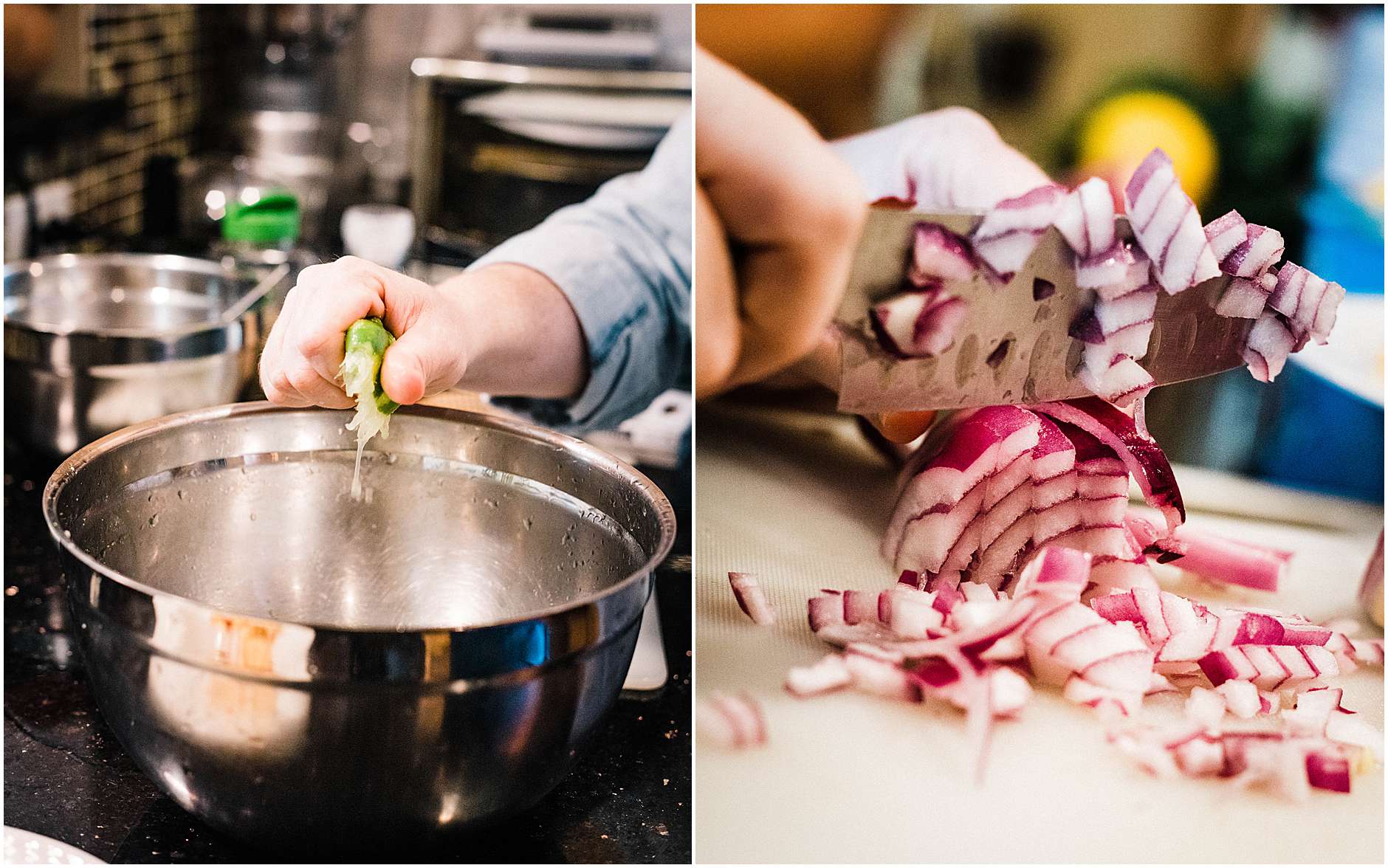 Just then a whole head of a suave harbour seal popped up, then another, then another. There must have been about 70 in the whole pod, and all of them watching James! James called out to the travelers and as one the whole bunch came to marvel the herd of water pups. James saluted the adorable seals and the one closest to the peach gave a laughing bark. Well, I guess they from then and there decided they liked the peach and it's band of misfits because they began to accompany the peach as it bobbed along on the waves, sometimes breaking away to splash and play. Oh, what fun they had, with James and the crew enjoying the show. But all at once, one seal gave a sharp warning bark and they all disappeared under the waves. James looked around in curiosity, wondering where they had gone and he spotted something. Was that one of the seals' fins? No, it was too triangular and grey… Oh no! Was that a shark?!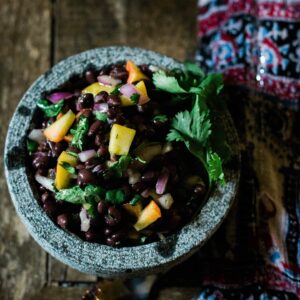 Caribbean Black Bean & Peach Salad
Ingredients
2

limes

juiced

1

tbsp

honey

1

tbsp

brown sugar

½

tsp

salt

1-2

tsp

jerk seasoning, all spice, clove, cinnamon, thyme, garlic, paprika

½

cup

olive oil

2 - 16

oz

cana black beans

drained and rinsed

1

small

red onion

finely chopped

1

large

peach

chopped in ¼-inch chunks

3

tbsp

cilantro

chopped
Instructions
Whisk lime juice, honey, brown sugar, salt, jerk seasoning, and olive oil together in a large bowl for about 30 seconds.

In the same bowl, add the beans (preferably allowed to dry for a moment after rinsing), red onions, peach, and cilantro and toss to combine.


Allow to chill for at least an hour then toss to recombine and serve.

Recipe Notes
*optional toppings: more cilantro, queso fresco, thinly sliced scotch bonnets (habanero)