Recipe inspired by the book "Still I Rise" by Maya Angelou
A free bird leaps

on the back of the wind   

and floats downstream   

till the current ends

and dips his wing

in the orange sun rays

and dares to claim the sky.

 

But a bird that stalks

down his narrow cage

can seldom see through

his bars of rage

his wings are clipped and   

his feet are tied

so he opens his throat to sing.

 

The caged bird sings   

with a fearful trill   

of things unknown   

but longed for still   

and his tune is heard   

on the distant hill   

for the caged bird   

sings of freedom.

 

The free bird thinks of another breeze

and the trade winds soft through the sighing trees

and the fat worms waiting on a dawn bright lawn

and he names the sky his own

 

But a caged bird stands on the grave of dreams   

his shadow shouts on a nightmare scream   

his wings are clipped and his feet are tied   

so he opens his throat to sing.

 

The caged bird sings   

with a fearful trill   

of things unknown   

but longed for still   

and his tune is heard   

on the distant hill   

for the caged bird   

sings of freedom.

-Maya Angelou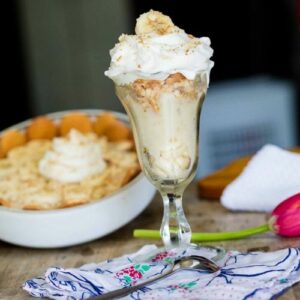 Southern Banana Pudding
Total Time
2
hours
15
minutes
Ingredients
1

cup

sugar

3

eggs

beaten

1

dash

salt

2

tbsp

cornstarch

2

cups

milk

14

oz

can of condensed milk

1

tsp

vanilla bean paste

4

large

ripe bananas

sliced

16

chessman cookies

2

cups

fresh whipped cream
Instructions
In a medium glass bowl, whisk the sugar and eggs together for a minute then add the salt, cornstarch, milk, and condensed milk and mix thoroughly.

In large saucepan or saucier, heat the mixture on medium low heat slowly for 10-15 minutes, stirring constantly.


Remove from heat and stir in vanilla paste. Put back in the glass bowl and chill in the refrigerator for at least 2 hours.


Layer in trifle or serving dish the cookies, pudding, and bananas. Top with whip cream and a couple of crushed cookies.