Recipe inspired by the book "The Secret Lives of Bees" by Sue Monk Kidd
"Then I turned around and looked back toward the door where I'd come in. Over in the corner was a carving of a woman nearly three feet tall. She was one of those figures that had leaned out from the front of a ship in olden times, so old she could have been on the Santa Maria with Columbus, for all I knew. She was black as she could be, twisted like driftwood from being out in the weather, her face a map of all the storms and journeys she'd been through. Her right arm was raised, as if she was pointing the way, except her fingers were closed in a fist. It gave her a serious look like she could straighten you out if necessary."
"Even though she wasn't dressed up like Mary and didn't resemble the picture on the honey jar, I knew that's who she was. She had a faded red heart painted on her breast and a yellow crescent moon, worn down and crooked, painted where her body would have blended into the ship's wood. A candle inside a tall red glass threw glints and glimmers across her body. She was a mix of mighty and humble all in one. I didn't know what to think, but what I felt was magnetic and so big it ached like the moon had entered my chest and filled it up."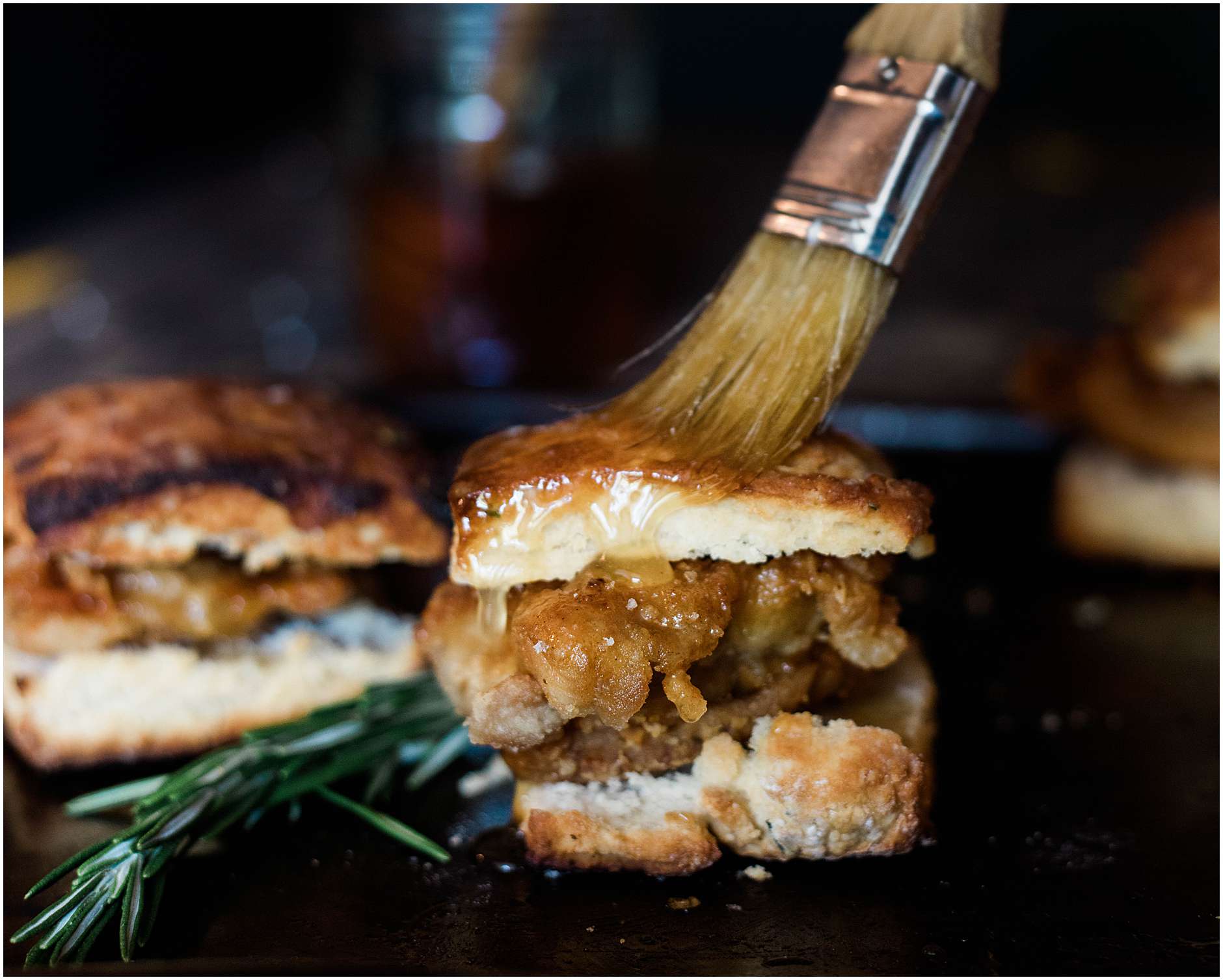 "The only thing I could compare it to was the feeling I got one time when I walked back from the peach stand and saw the sun spreading across the late afternoon, setting the top of the orchard on fire while darkness collected underneath. Silence had hovered over my head, beauty multiplying in the air, the trees so transparent I felt I could see through to something pure inside them. My chest had ached then, too, this very same way."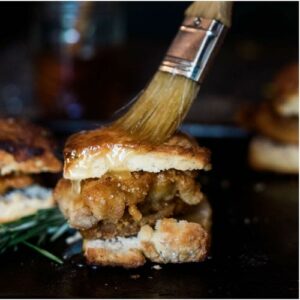 Rosemary & Honey Biscuits
Ingredients
1 ½

cups

all-purpose flour

½

cup

cake flour

1

tsp

kosher salt

¼

tsp

baking soda

4

tsp

baking powder

¼

cup

shortening

¾

cup

buttermilk

1

tsp

chopped fresh rosemary

2

tbsp

butter

melted

1

tbsp

honey
Instructions
Add flours, salt, baking soda, and baking powder in large bowl and cut the shortening in with pastry blender or two knives until crumbs are the size of peas (looks like wet sand).


Add in buttermilk, stirring with a fork just until the dough is just coming to then put dough onto lightly floured surface. Knead gently 5 to 6 times, just until smooth.


Roll dough into a rectangle that is 3/4- to 1-inch thick then cut out 8 square biscuits. Place on baking sheet, almost touching.


Bake for 8 to 10 minutes or until light golden brown.


In a small saucepan, heat rosemary, butter, and honey on medium-low until butter and honey mix together.


Brush hot biscuits with butter & honey mixture.