Recipe inspired by the book "The Mysterious Affair at Styles" by Agatha Christie
Real evidence is usually vague and unsatisfactory. It has to be examined–sifted. But here the whole thing is cut and dried. No, my friend, this evidence has been very cleverly manufactured—so cleverly that it has defeated its own ends.
The tiny detective had a conundrum to work out over lunch. He sat staring into the canal, annoyed, waiting for a wave of understanding wash over him. "What happened to the girl?!", he pondered. While doing so, he absently played with the parmesan mashed potatoes in front of him. This was most, unlike Monsieur Poirot who usually ate with gusto and aplomb, particularly when he was his home country of Belgium. He loved the British wit and they had given him asylum during the war, but the cuisine of Momma Belgium was always a welcome change.
The spread before him was especially fine, heaping piles of mashed potatoes, a mountain of bacony brussels sprouts, and a thick-cut pork chop so juicy it nearly spit in his eye. The Beaujolais accompanying the meal was adequate as well. The berried cream puffs with a luscious vanilla bean and lemon curd filling were enough to turn his head, even in the funk he now found himself in.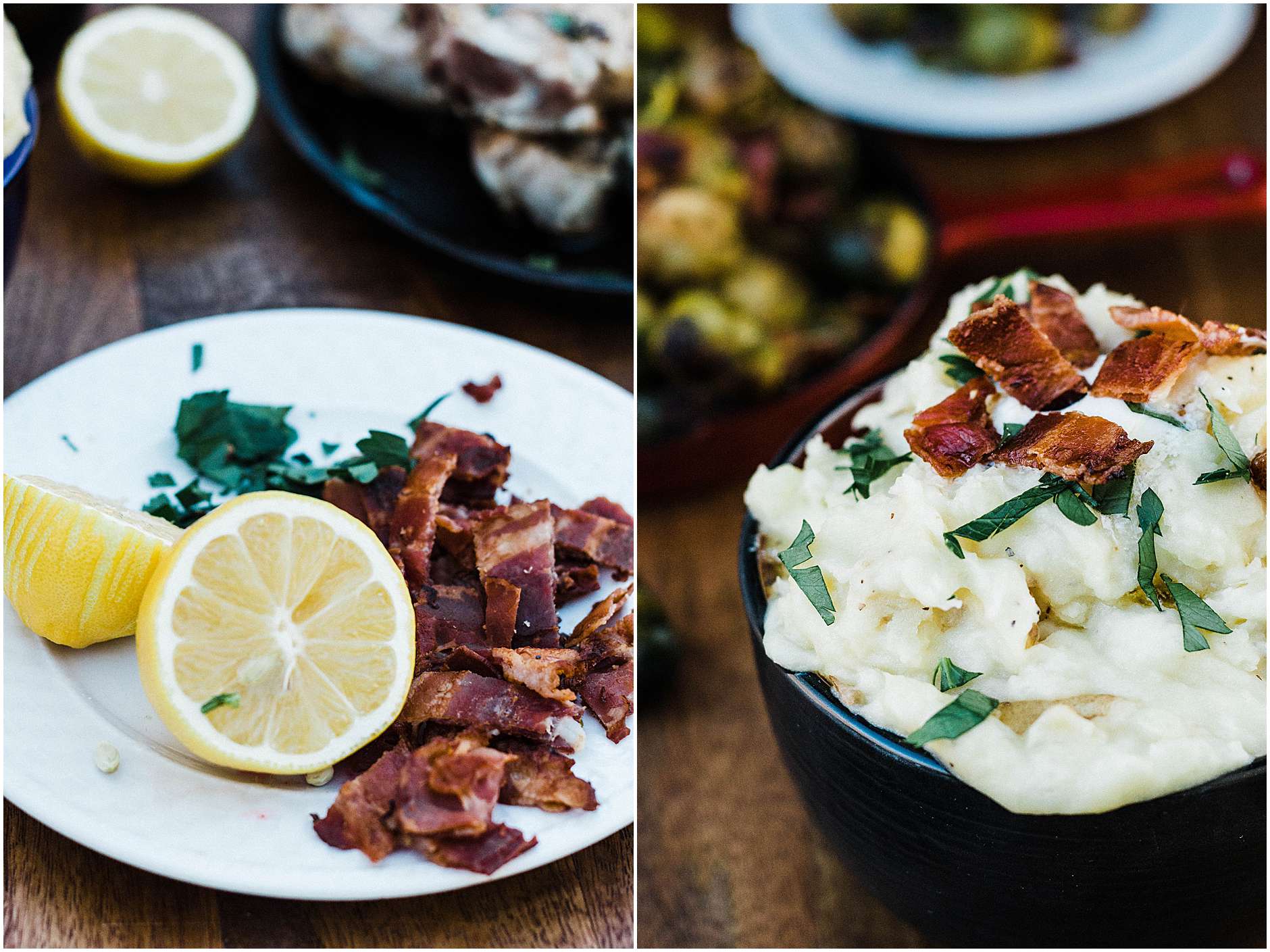 Hercule Poirot le DéjeunerThe meal was a reward to himself for working out a particularly problematic case on a train of all places! He would think long and hard before boarding the Orient Express again. But the puzzle was solved by him and him alone, which stroked his ego quite nicely. However there was this new disappearance that had befuddled him.
He absently took a bite. "Mon Dieu!" he thought. Those potatoes were really and truly divine. Perhaps the puzzle of the missing femme would hold until after the meal.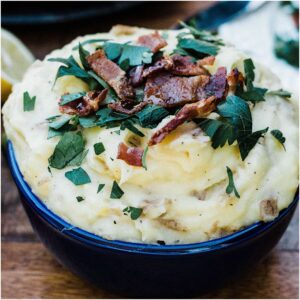 Parmesan Mashed Potatoes
Ingredients
1

lb

Yukon gold potatoes washed and cubed

3

tbsp

Butter

1

tsp

Garlic Powder

1 ½

cups

Chicken Stock

1 ½

cups

Parmesan cheese grated

1

tsp

fresh ground pepper

1

tsp

Kosher Salt
Instructions
Add potatoes to a large pot, large enough to hold all of the potatoes and cover with water by about an inch making sure to salt the water (it should be salty like the sea).

Bring potatoes to a boil on high, then reduce to medium and cook for about 20-25 minutes, until a paring knife can be inserted into potatoes with ease.

While potatoes are cooking bring butter, garlic powder, stock to a simmer in a small saucepan.

Drain potatoes and add back to a large pot.

Add parmesan and pepper to potatoes and mush them in for about a minute.

Pour in the warm stock mixture until it is the consistency you like.

You may or may not need the salt at the end depending on the stock, butter, and parmesan. Add to taste.