This recipe was inspired by
"The First Wive's Club"
by Olivia Goldsmith.
Jump to Recipe
"Manhattan, island of glittering dreams, slept in the pre-dawn darkness. It was an island where dreams came true, where dreams were outgrown and discarded and sometimes turned into nightmares. Right then, in the darkness of a May night in the late 1980's, it was an island where many women slept alone."


― Olivia Goldsmith, The First Wives Club
Annie looked at her darling daughter Sylvie and thought about how much her heart ached that Sylvie would soon be off to school, leaving an empty nest for Annie. A very empty nest, with not even a husband to console her about her third and youngest special child leaving her.  Sylvie grinned over the grand island in the spacious kitchen of Annie's Greenwich townhouse, while simultaneously munching happily on a very large bagel. Annie's next thought as her stomach rumbled was of how scrumptious that bagel looked. Well, she would just have to wait a teensy bit longer because she was going to brunch with two of her very favorite people and possibly the only two who could cheer her up in her current funk: Brenda and Elise.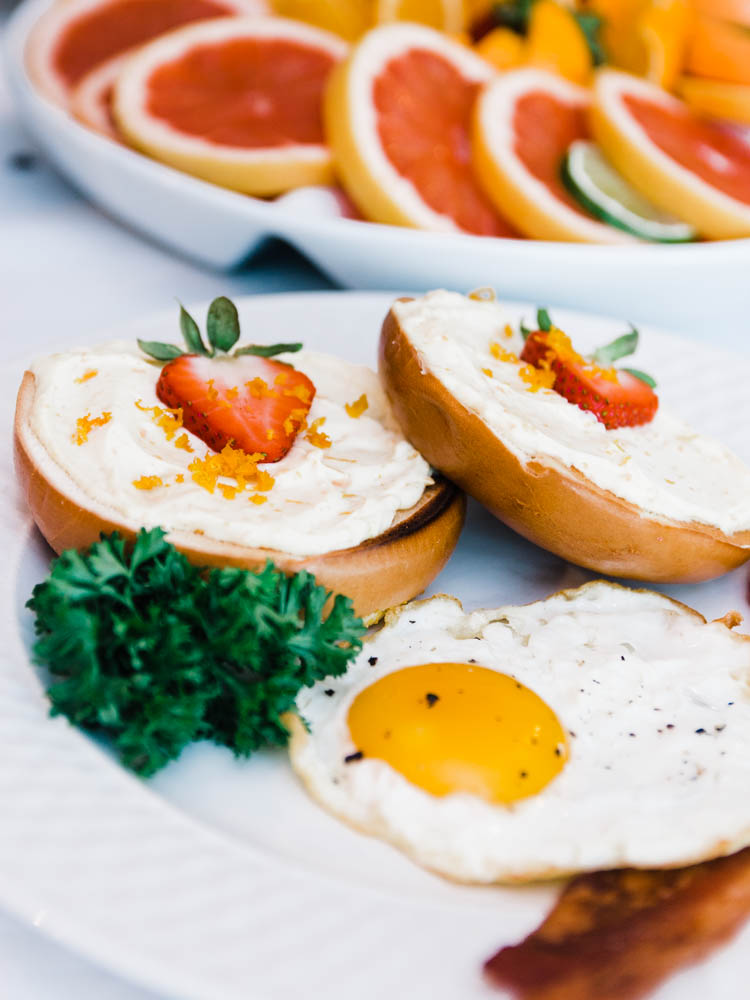 Brenda, outspoken and honest, and Elise, witty and urbane, were friends that Annie could truly count on in a pinch and Annie thanked the heavens above for them every day. Unfortunately, she beat both to Le Cirque for their brunch date and she was famished! Just one tiny half of a bagel before they arrive couldn't hurt anyone, she thought. Annie flagged the waiter and ordered quickly a half of a bagel and the specialty of the day, mimosa cream cheese. Both of her compatriots and her bagel arrived at the same time, the girls eyeballing her breach in manners of ordering without them. She mumbled an apology and took a small bite as they gave their drink order to the handsome server. But oh my heavens! The chewy bagel with sweet and citrusy whipped cream cheese topping was almost orgasmic. Annie ordered two more for the others, announcing "You must try this!" Once the waiter left and everyone tried the bewitching bagels, it was time to get down to business. Elise plunked her glass on the table three times and declared, "The First Wives Club will come to order!"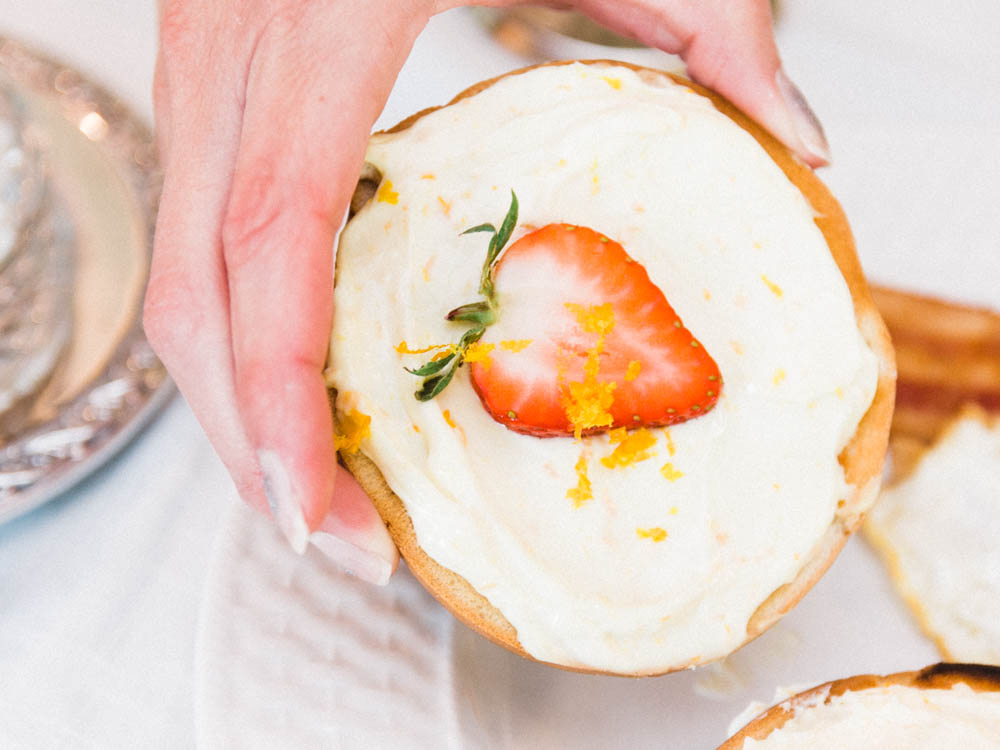 Mimosa Cream Cheese Bagels
Ingredients
8

oz

cream cheese

room temperature

2

tbsp

sugar

1

tbsp

orange zest

1

tbsp

orange juice

2

tbsp

champagne

6

bagels
Instructions
Blend the cream cheese, sugar, orange zest, orange juice and champagne in a mixer on medium low with the whisk attachment for 30 seconds to incorporate the ingredients.

Turn mixer to medium high for about a minute to whip the mixture.

Refrigerate for at least an hour to allow flavors to meld.

Toast bagels and spread on the mimosa goodness.