Recipe inspired by the book "The Amazing Adventures of Kavalier & Clay" by Michael Chabon
In the immemorial style of young men under pressure, they decided to lie down for a while and waste time.
After lunch, they did the impossible; nothing. Sammy or Joe couldn't think of bupkes, so Sammy took Joe to meet some friends who would be able to help with the comic strip and so added 3 wise guys that also couldn't come up with a story line. Well at least one of the guys had a place to set up shop, an outdated warehouse turned odd, loft-type apartments. Excitedly but soon to be disappointed, they ran up the stairs to a dingy, empty open space. The troupe headed back outside to find anything to furnish the small place. After a while, Sammy and Joe had managed to schlep a saggy couch and shlocky drawing table all the way up to the 5th floor.  Perhaps the gang should have hit the pages but by this time, it was getting on about dinner time and the boys were feeling peckish.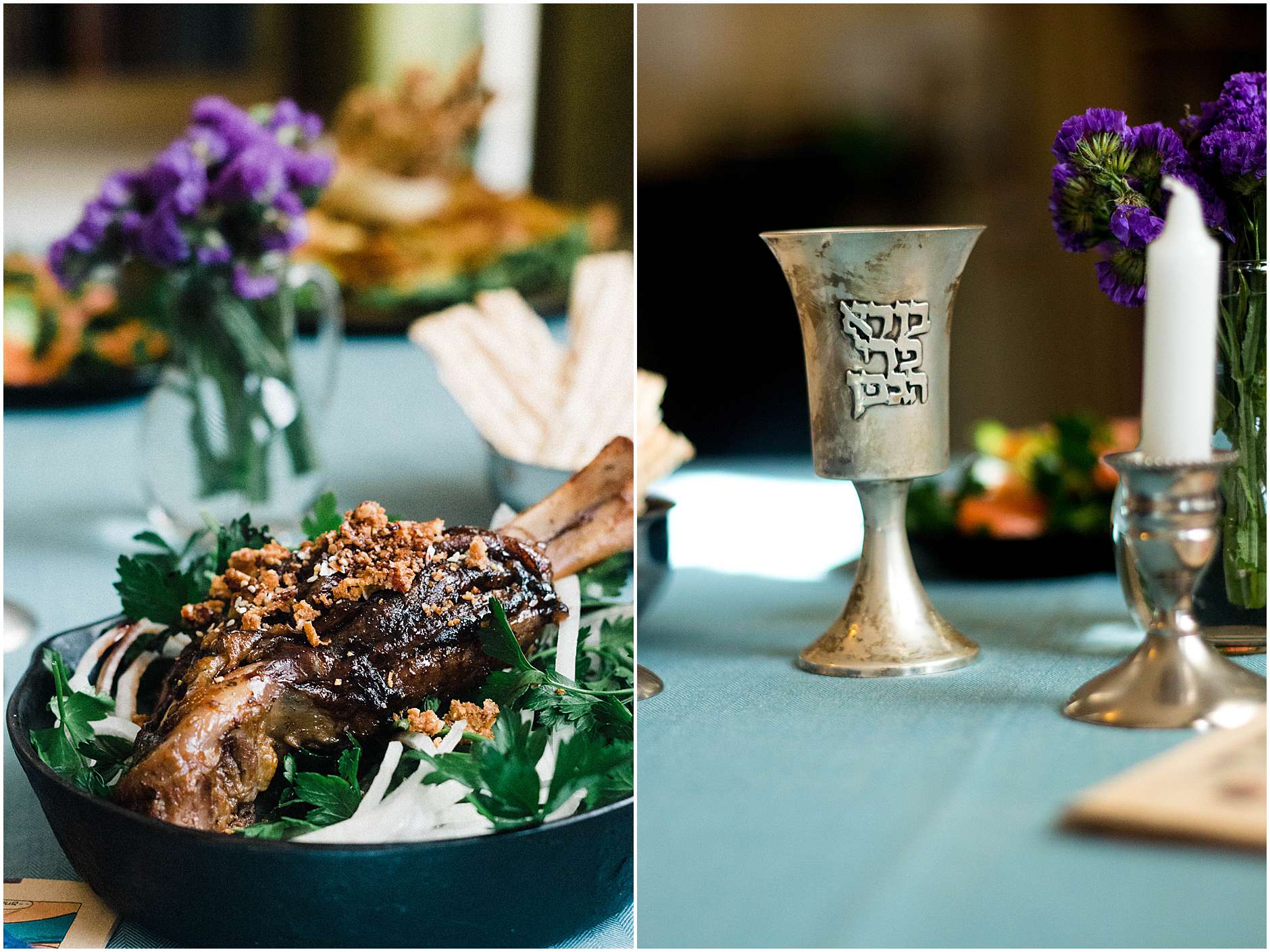 The place came with an oven and giant pot sitting unused in a corner so Joe was sent out to find some meat from the butcher around the corner. Ah, lamb shank! Perfect for a carnivorous bunch of young men with no money, and for that matter no silverware. The boys sat about drinking wine, smoking, and telling tall tales of female conquests (that may or may not have happened) while the shanks bubbled quietly away, soaking in the only cooking liquid the culinary heathens had: sweet red wine. The 3 "hired" help were slowly forgetting why they had come together in the first place, but Sammy and Joe both had the comic strip very firmly in tied to all of their thoughts, like a lifeline that kept them anchored to the shore. While noshing on the lamb, practically jumping off the bone, an idea hit Sam like a lightning strike. Zap! Boom! Pow!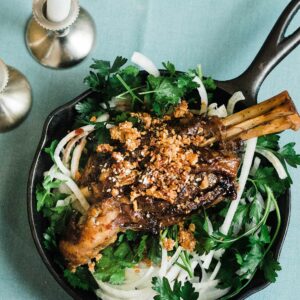 Manischewitz Braised Lamb
Cook Time
2
hours
30
minutes
Total Time
2
hours
40
minutes
Ingredients
1

lamb shank

around 1 lb

1 ½

tsp

kosher salt

¼

c

matzo meal

1

tbsp

vegetable oil

(or any neutral flavored oil)

¾

c

Manischewitz wine

2

tsp

lemon juice

1

tsp

chopped fresh mint
Instructions
Take a large piece (about 1 ½ feet) of heavy duty foil and fold it in half and set aside.

Heat a small cast iron skillet on medium high for 5-10 minutes.

Sprinkle the salt and matzo meal all over the shank and set aside while the pan heats.

Add the oil and heat for about 30 seconds, turn down to medium.

Add the shank, turning a quarter turn about every 3 minutes until all sides are golden brown.

Put the shank on the foil and fold up the sides to almost completely cover the lamb and pour in the wine and lemon juice, then seal up the packet and place the whole packet back in cast iron pan and put in oven.

Braise at 325 ℉ for 2 ½ hours, then pull out the shank and let it rest for 10-15 minutes.

Garnish with the fresh mint and the juice as gravy. Mazel tov!
Recipe Notes
Note: This recipe can easily be doubled or quadrupled using a heavy dutch oven with a tight-fitting lid instead of foil.