Recipe inspired by the book "Le Petit Prince" by Antoine de Saint-Exupéry
"I ought not to have listened to her," he confided to me one day.

"One never ought to listen to the flowers. One should simply look at them and breathe their fragrance. Mine perfumed all my planet. But I did not know how to take pleasure in all her grace. This tale of claws, which disturbed me so much, should only have filled my heart with tenderness and pity."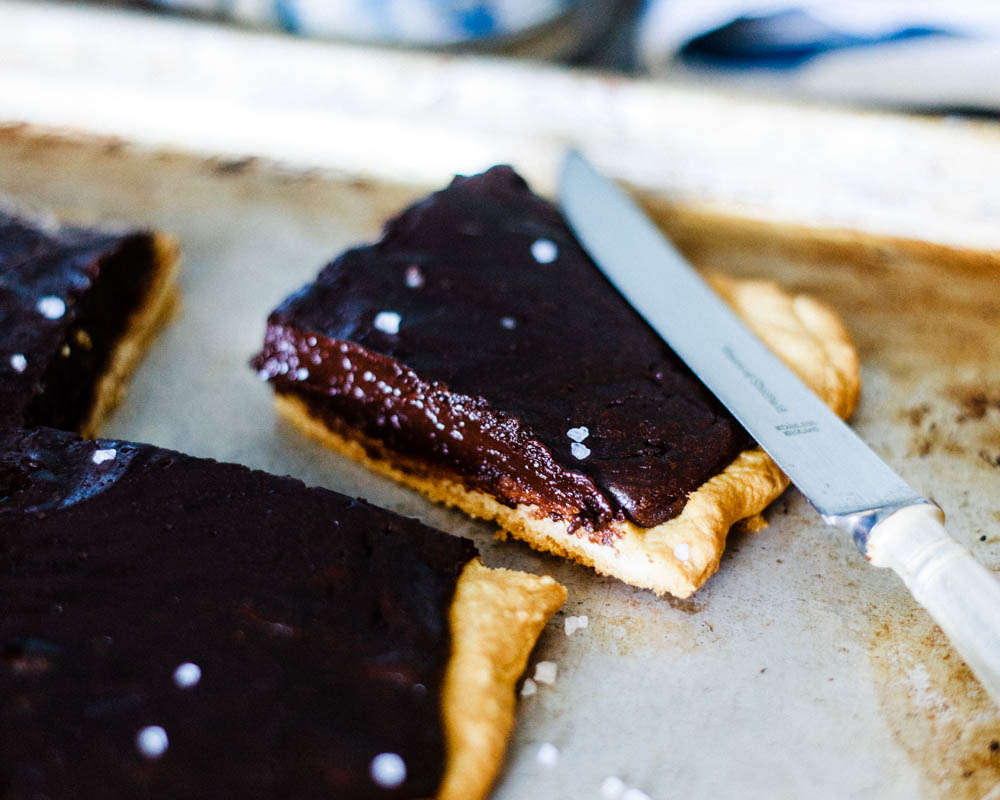 "And he continued his confidences:
"The fact is that I did not know how to understand anything! I ought to have judged by deeds and not by words. She cast her fragrance and her radiance over me. I ought never to have run away from her… I ought to have guessed all the affection that lay behind her poor little stratagems. Flowers are so inconsistent! But I was too young to know how to love her…"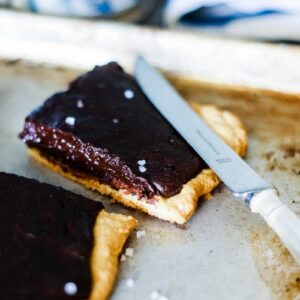 Dark Chocolate Ganache Tart
Ingredients
1

large

egg

plus 1 large egg yolk

1

cup

heavy cream

1 ½

cup

dark chocolate chips

1

tsp

vanilla

1/8

tsp

table salt

1

sheet

puff pastry

1

tbsp

sea salt
Instructions
Preheat oven to 400°F and allow the puff pastry to thaw for 15-20 minutes.

In a medium pan, heat about an inch of water to a simmer on medium heat then put a glass bowl that is slightly bigger than the pan (make a double boiler, here's a demo video).

In the double boiler bowl, the continually mix the eggs and cream until hot (about 140°F) then remove the bowl from above the pan and place on the counter.

Stir in the chocolate chips and mix for 1-2 minutes or until the chocolate is thoroughly melted and glossy. You can put it back over the simmering water for a minute or two if you need the more heat to melt it.

Once melted, stir vanilla and the table salt into the ganache (chocolate mixture) and allow to cool while you prep the puff pastry.

Lay the puff pastry out on a baking sheet with a silicone mat or parchment paper. Poke holes with a fork in the middle of the puff pastry, leaving about an inch around the sides un-poked.

Pour the ganache into the middle of the pastry and spread evenly to within an inch of the sides and bake 18-20 minutes until set but wiggley when you shake the pan.

Allow to cool for 10-15 minutes then sprinkle the sea salt around the tart.